The video partner you need
Win the audience with high-performing videos, tailor-made to your needs, at scale.
Results−Driven Creatives
We know you want your ads to perform, we know you need them up to date, and we know you need it now. In the past five years we deliver high performance videos to dozens of clients – from small gaming companies to the industry's leading brands.
We have a black belt in...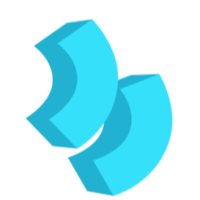 As a creative marketing lead and art director in a performance-focused marketing organization, Igloo's gaming studio significantly optimizes my way of producing new creative concepts and setting new creative trends while maintaining high-quality standards with great and efficient service.
Yoel Boughanem
Creative Marketing Lead

I have worked with Igloo on several joint projects, Igloo has a very strong design team that offers fast solutions without compromising on quality. Each time, Igloo's team delivered great solutions to complex briefs on very short timelines with flawless executions.
Dan Kashani
Gaming Creative Strategist

Working with Igloo is always a positive experience. This team is super professional and the creative minds keep amaze each time! We've improved the conversion rates for several apps with Igloo's incredible video ads.
Tanya Zaritsky
Head of Mobile UA